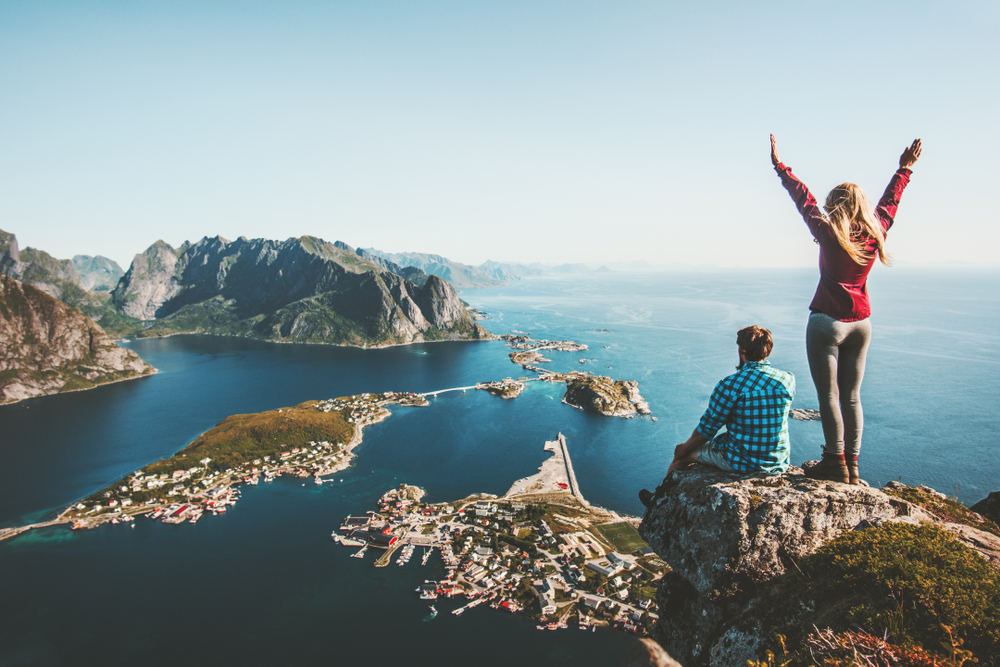 The post Deloitte: Despite some Americans' financial concerns, leisure travel continues its upward climb appeared first on TD (Travel Daily Media) Travel Daily.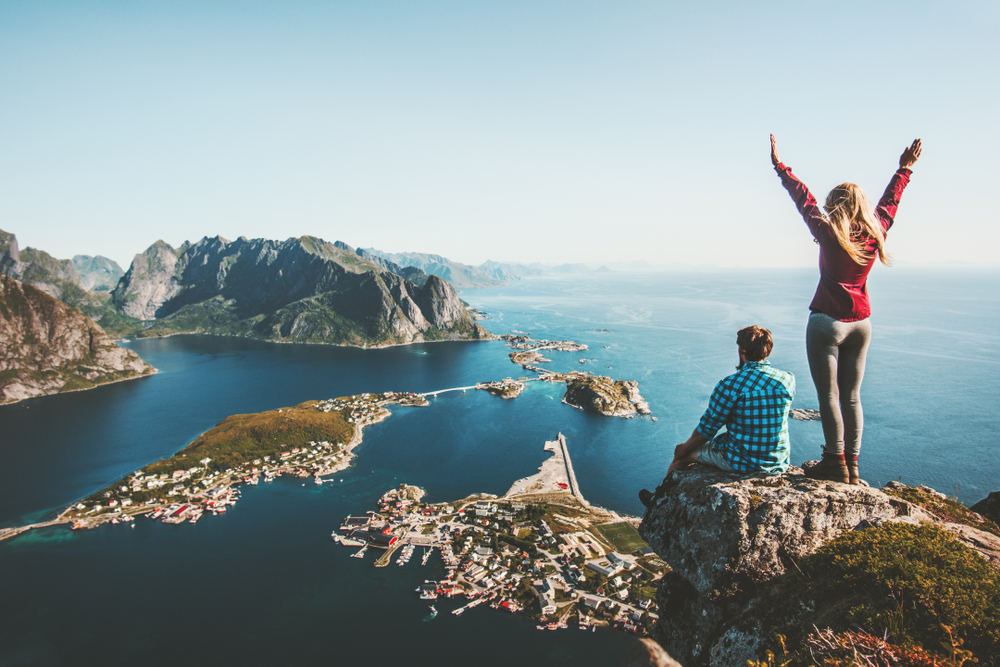 Despite pricing pressures, Americans are finding room in their budgets to travel, according to Deloitte's 2023 leisure travel report released today, "The Experience Economy Endures: 2023 Deloitte Summer Travel Survey". However, rising costs will impact how and when we travel, and for how long.
Pricing pressures won't stop some Americans from planning travel, but rising costs may influence itineraries as air travel and paid lodging take off
Key takeaways from Deloitte's Leisure Travel Study
Leisure travel intent remains strong as 50% of Americans surveyed plan to travel and stay in paid lodging this summer, up from 46% last year.
Air travel takes off: More than half (51%) of leisure travelers plan to fly this summer, and 22% of flyers will do so internationally, up from 14% last year.
Financial concerns persist as half of Americans who are not traveling (50%) say they will stay home because they can't afford to travel.
The average spend for a marquee trip declined: surveyed travelers expect to spend $2,930 this year, compared to $3,320 in 2022 on their longest summer trip. Potential drivers for this downtrend include an expanding pool of travelers, total spend spread across more trips, and financial concerns.
Among those who plan to spend more than in 2022, nearly 3 in 10 say they are making up for missed travel (28%) or taking a bucket list trip (32%).
As flexible work arrangements continue, 1 in 5 travelers plan to work during their longest trip. These laptop luggers also plan to take more trips, albeit shorter ones, during the summer months.
Why this matters
Whether they are making up for lost time, spending their savings, or placing higher priority on experiences and memory-making, some Americans continue to find reasons to prioritize travel — even as their financial concerns persist. In its new report, "The Experience Economy Endures: 2023 Deloitte Summer Travel Survey," Deloitte examines the trends and preferences that could guide leisure trips this season. The report is based on a survey of 3,583 Americans fielded March 31-April 6, 2023. Among those, 2,262 qualified as travelers, and a smaller subset of 1,957 travelers who said they would stay in paid lodging, rather than only with family or friends, completed the longest version of the survey.
Americans make room for leisure travel
Leisure travel intent continues to rise as some Americans find room in their budgets to get away. This year, travel may see a jump in motivations suppressed by the COVID-19 pandemic, such as special events and romantic getaways.
Half of Americans surveyed (50%) plan to travel and stay in paid lodging this summer, up from 46% in 2022 and 41% in 2021, demonstrating ongoing optimism for leisure travel.
Travelers are planning to take an average of three trips this summer, up from two trips in 2022. This may be one reason that marquee trips are getting shorter: 38% of travellers say their longest trip will last a week or more this summer, down from 68% in 2022.
Travelers will take 61% of their marquee trips by July, however roads and skies may be busy all season as nearly half (48%) of all summer travel is slated for August or September.
Americans surveyed are slightly further along than they were last year in booking their marquee trips: 36% completely booked their longest trip as of March 2023, compared to 33% who did the same in 2022.
Built-up pandemic demand still seems to shape 2023 summer travel: 1 in 5 say they're taking trips to make up for getaways lost during the pandemic.
Cities (37%) are ahead of beaches (34%) as the top destination for domestic flyers, followed by the great outdoors (10%).
While most travellers surveyed (64%) believe climate change is an emergency, climate change sentiment shows little impact on summer travel behavior, including the planned number of trips, distance and budgets.
Many travel products prepare for take off
With pandemic-related international restrictions lifted for months now in much of the world, more Americans have been able to travel overseas, thus driving up air travel intent. More Americans also expect to stay in hotels, as private rentals keep trending toward younger travellers.
Overall, more travellers plan to fly for their marquee trip than last year (51% in 2023, versus 46% in 2022).
More than one-third (37%) of air travellers will fly to international destinations, up 10 percentage points from 2022. Significantly more are venturing to Europe (57%, up eight percentage points from 2022), compared to closer international destinations like Mexico and the Caribbean (21%, down seven percentage points).
The number of travelers willing to pay for a more comfortable flight experience, including first or business class or other upgrades, is down (39% in 2023, versus 54% in 2022).
While price, deals and discounts are paramount for domestic travelers (71%), choosing an airline does not seem to be all about finding the lowest fare. Half of international flyers cite factors like customer service (55%) and loyalty programs (50%) as very important in their airline selection.
With the rise in air travel, fewer Americans surveyed will hit the road this summer: 53% will take at least one road trip (at least 100 miles from home), down from 64% in 2022. Nearly half (46%) will drive their own vehicle, and 13% plan to drive a rental vehicle.
Three in 4 travellers (73%) plan to only stay in hotels during their longest summer trip, while 13% plan to only stay in private rentals; 8% intend to mix these accommodation types during the trip. More than half (51%) of travellers overall expect to stay in full-service hotels.
Slightly more travellers are opting for limited-service hotels compared to last summer (26% in 2023, versus 23% in 2022), while booking intentions for more expensive destination resorts fell (15% in 2023, versus 19% in 2022).
"Despite rising travel prices, some Americans seem to be making room in their budgets — and suitcases — to discover new places, visit with family and friends, and simply relax away from home. With travel sentiment higher than it's been in years, air travel continues to soar, driven by the excitement of international travel. However, with travellers planning more trips this summer, they're being cost conscious and making those marquee trips less extensive. This could signal a call to travel providers to pack both quality and value into their offerings." said Mike Daher, vice chair, Deloitte LLP and U.S. transportation, hospitality and services non-attest leader.
Financial worries keep some Americans grounded The health concerns that may have kept many from traveling during the pandemic have significantly diminished, cited by just 8% of non-travellers as reasons not to travel, compared to 33% in 2022. Further, the possibility of disruption in the form of delayed or cancelled flights was cited by just 6% of non-travellers, a significant decline from 18% over the winter holidays. Instead, roughly 40% of Americans surveyed feel financially worse-off compared to a year ago, according to the "Deloitte Global State of the Consumer Tracker," and this worsening financial sentiment may impact travel intent.
Financial concerns remain high as half of non-travellers (50%) cite affordability as a reason they will stay home.
Budgets for marquee summer trips are on the decline as travellers plan to spend $2,930 on their longest summer trip, down from $3,320 in 2022 and $3,440 in 2021. This trend has a few likely drivers: travellers spreading their spend across more trips; a larger traveller pool including more typical spenders, as opposed to a smaller pool in 2022 that may have over-indexed on avid travellers and high spenders; and less financial confidence due to prolonged inflation and depletion of savings.
Roughly 1 in 4 summer travellers (24%) feel their finances took a turn for the worse over the past year, however, they are making efforts to protect their marquee getaways.
Among those who plan to spend less compared to 2022, 59% cite financial concerns. Among those who plan to spend more, 4 in 10 attribute the increase to higher travel prices.
Workplace flexibility continues to drive travel
Amid the possibility persistence of work-from-home and other flexible work arrangements, mixing work with leisure travel remains a consistent trend. Not only does it seem to enable laptop luggers — travellers working (at least partially) on their marquee summer trip — to travel more throughout the summer months, it may enable trips across the season even for those who do not plan to work on their marquee trip.
Approximately 1 in 5 (19%) summer travellers plan to work, at least partially, on their marquee trip.
Mixing work and travel is more prevalent among younger and wealthier travellers: Half of 18-to-34-year-olds plan to work on vacation, as do 39% of those reporting income of more than $100K per year.
Laptop luggers are traveling more throughout the summer. They plan to take 3.8 trips compared to 2.9 trips by disconnectors (travellers not working on their marquee summer trip). However, their marquee trip is shorter: 1 in 5 plan to travel for up to three nights, and 44% plan to travel for four to six nights.
Laptop luggers say 56% of all their summer trips are possible due to workplace flexibility. Four in 5 are also able to extend their marquee trip: Half are adding one to two travel days, and another quarter are adding three to six days.
Even for disconnectors, 1 in 5 summer trips are enabled by remote work, likely as a result of others in their travel party working or as a contingency for their own potential work requirements.
"While financial concerns will keep some close to home over the summer months, others will take advantage of flexible work arrangements to travel more frequently. Laptop luggers continue to be an integral component of the upcoming travel season — not just for those who plan to combine business and pleasure, but also for those who plan to disconnect on their vacations." Said Eileen Crowley, vice chair, Deloitte & Touche LLP and U.S. transportation, hospitality and services attest leader
The post Deloitte: Despite some Americans' financial concerns, leisure travel continues its upward climb appeared first on Travel Daily.